Are your kids getting enough daily exercise? Here are 3 easy ways to help them burn off all their extra energy while staying healthy!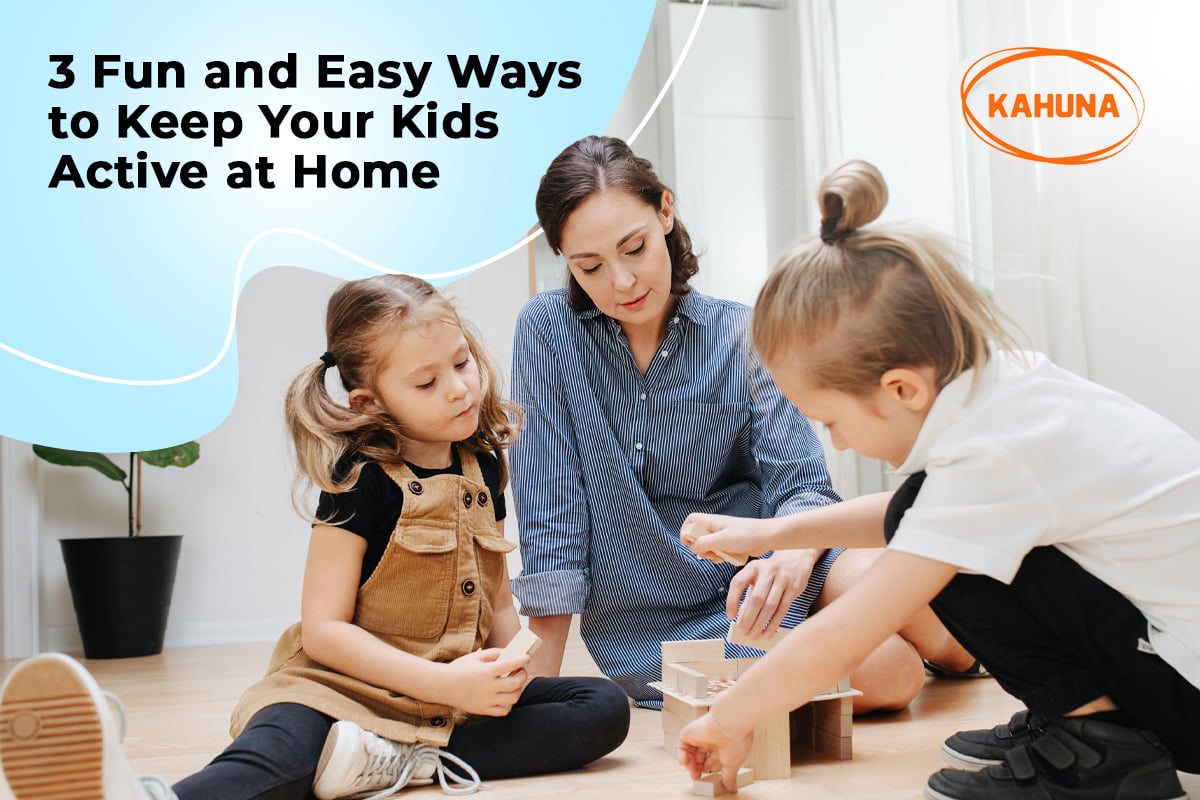 Getting enough exercise is so important for children's development and growth.
While it's tempting to keep your kids entertained with a tablet or TV, you should do as much as you can to encourage play and exercise at home.
After all, you don't want your kids to miss out on the benefits — from higher energy levels to improved focus, concentration and overall mental wellness.
Plus, active kids are more likely to have a good night's rest!
According to the Australian guidelines for physical activity and exercise, children and young people between the ages of 5-17 should aim for:
At least 60 minutes of moderate to vigorous physical activity that gets the heart beating faster each day
60 minutes of vigorous activity to strengthen their bones and muscles at least 3 days per week
Although it can be challenging to get your kids off the couch and reach these weekly guidelines, we have some fun ideas that will make it easier (and more fun!) for you and your children.
These 3 ideas are a good place to start:
1. Have a dance party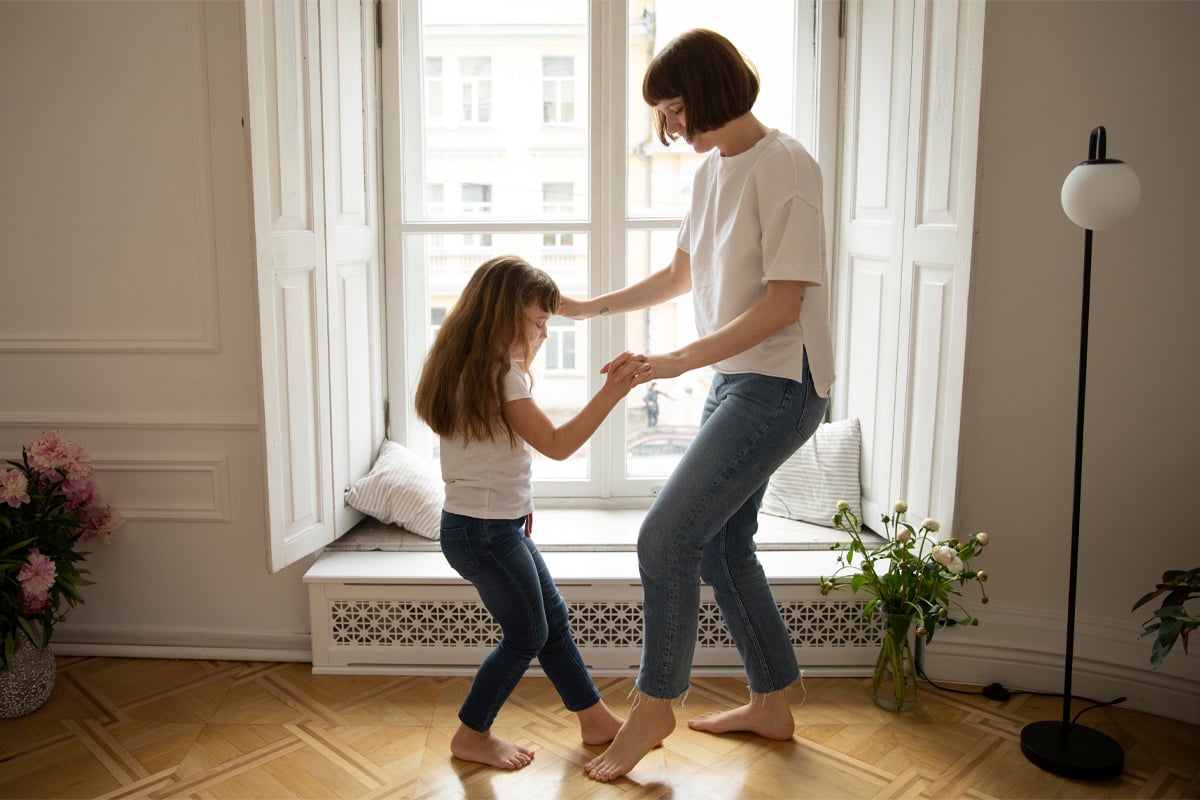 Who doesn't love a good dance party? All you have to do is blast your kids' favourite tunes and let the fun begin! This is a simple way to get your kids breaking a sweat in no time at all.
To mix things up, you can:
Challenge your kids to a dance competition to see who can come up with the craziest move
Dedicate a day to trying a new type of dance (such as hip-hop, ballroom or even K-pop)
Follow a kids' dance-along video on YouTube
To get them more involved, you can ask them to pick a 'dance of the day' and make it a regular family activity.
To get you started, here are some YouTube videos that are sure to be a hit with your kids:
This 'five little monkeys'

dance

-

along video

is great for kids in preschool! Made by the creators behind 'Baby Shark,' the Pinkfong channel has hundreds of fun educational videos for your kids to enjoy. Just press play and start your dance party at home.
KIDZ BOP is a well-known channel that ranks as the #1 music brand for kids in the US!

This dance

-

along compilation video

is sure to have your kids dancing like there's no tomorrow to the most popular and catchy songs!
You didn't think we'd forget The Wiggles, did you? This compilation video will let your kids dance to all their favourite

Wiggles tunes

, from the Wiggle Groove to Fruit Salad (featuring Sesame Street)!
2. Keep your kids active with backyard toys and playsets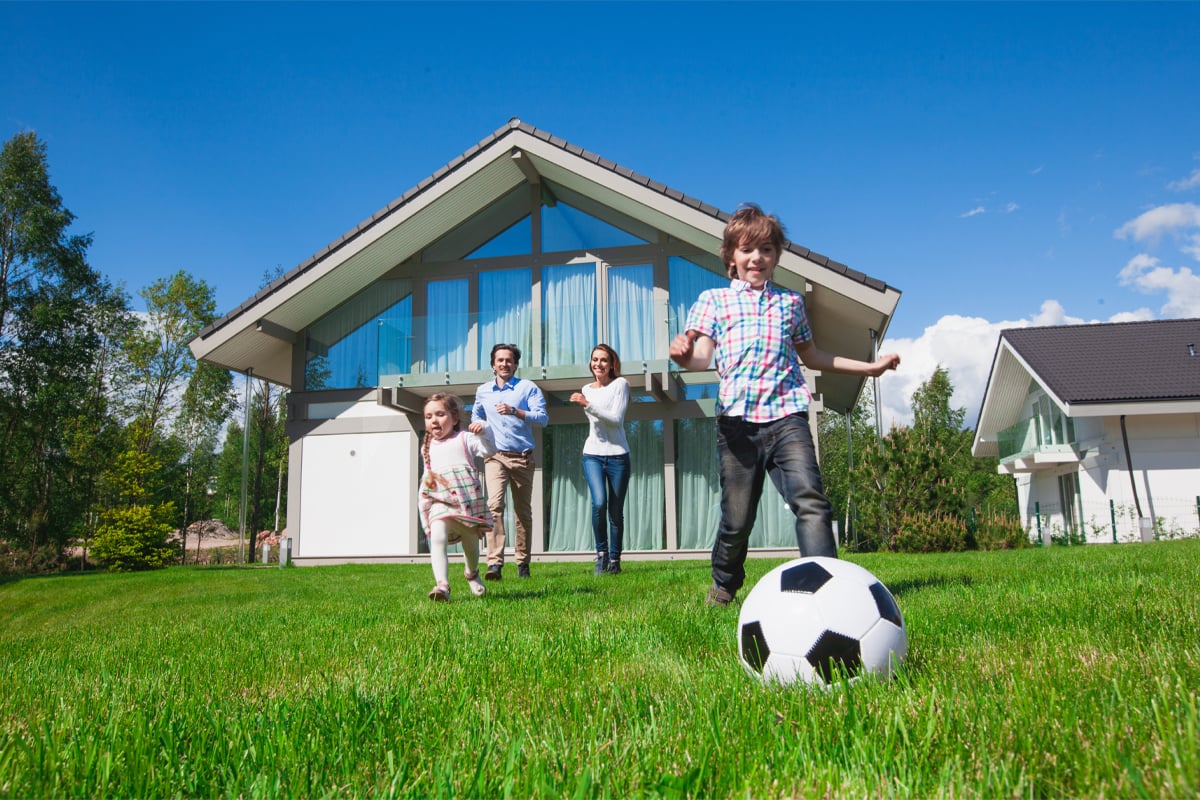 If you're lucky enough to have wonderful weather and a spacious backyard, your kids will have more reason to play and stay active outside!
You don't need much to get started — a grassy lawn is perfect for classic activities like tag, jump rope and hula hoop. In summer, water balloons and squirt guns will keep your kids refreshed while they get that well-needed exercise.
Playing some music in your backyard (with consideration to your neighbours of course) can only add to the fun! 
Kahuna offers a collection of outdoor activities you can set up in your backyard to get your kids moving, starting with our classic trampolines. Our kids' trampolines offer plenty of benefits for kids, including better coordination, enhanced motor skills and, of course, more active time at home.
3. Host a friendly competition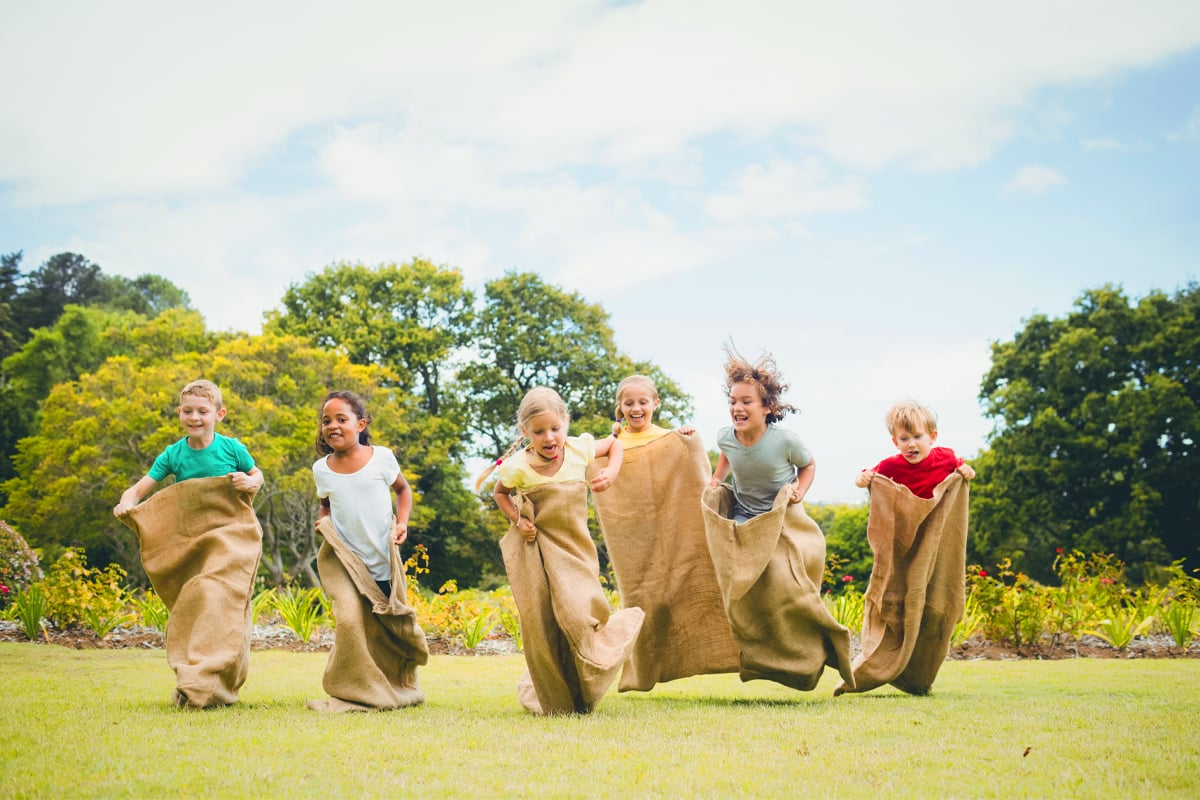 Whether you have multiple kids or neighbours with children, team exercises are sure to please kids and adults alike! They're not only fun but they also bring out the competitive spirit that can teach kids the value of teamwork and sportsmanship. You can even make it a parent-child event for more family bonding!
Setting up an at-home sports day and inviting your kids' friends over can be a fun team-building exercise as well. It can be as easy as assigning different-coloured jerseys to the teams and setting up a simple competition.
Here are some game ideas to help you get started:
Sack race
Relay race
Soccer match
Group jump rope
Cops and robbers
Tag
Duck duck goose
Time to get moving!
Given the importance of regular exercise for young children, it's worth getting into a routine of at-home activities that will boost their physical and mental health.
Whether you choose to have a dance party, set up a trampoline in your backyard or have weekly sports matches, your kids will be getting enough exercise before you know it!