Whether you're young or young at heart, these backyard ideas are sure to delight!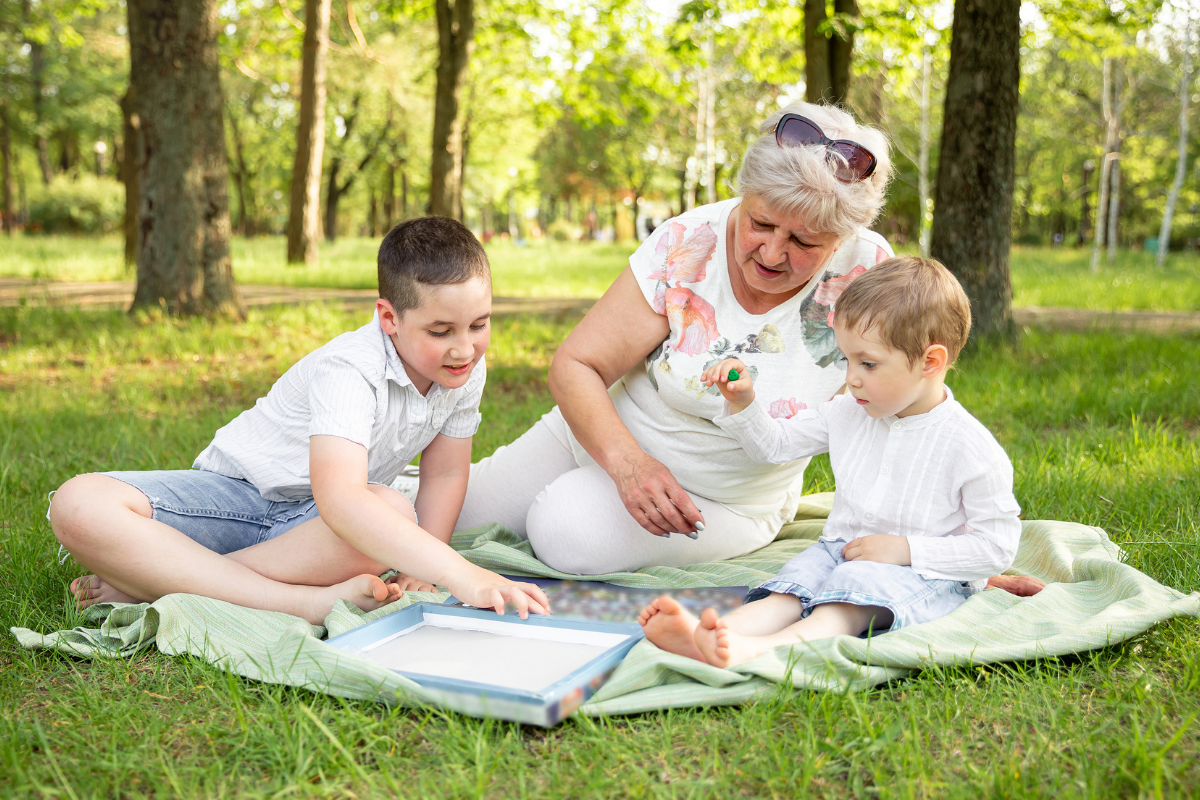 Imagine it's a perfect day: the sun is shining, the temperature is just right and your kids (or grandkids) are bursting with energy to have some fun. It's times like these when having a family-friendly backyard is a must. A well-designed backyard creates a safe space for kids to explore and can bring your family closer together through play.
Here are five tips to help you create the perfect backyard for your family.
1. Plant with a purpose.
Landscaping has the power to totally transform your yard. A few well-placed plants can transform a dull space into something lively and beautiful. But, when it comes to making your backyard family-friendly, it's important to avoid plants that are sharp or poisonous. Consider instead plants that grow quickly to provide privacy or have beautiful flowers to attract butterflies and brighten up your space.
Another option to consider is planting a small garden. This is a fun activity to do with your kids and can teach them valuable life skills. Plus, it's a way to continue spending quality time together as you watch your veggies and flowers grow.
2. Create multiple play spaces for the kids.
Kids love to run around, so it's important to give them a big enough space where they can burn off some steam. If it's suitable for your climate, having a grassy area is nice for kids' feet. Soft sand is another great option.
Although kids can spend a lot of time playing outdoor games, you can level up your backyard by adding a few experiential playsets. A trampoline is a perennial favourite: kids love getting a new perspective by jumping high in the air and challenging themselves to learn new tricks. Best of all, they're absolutely exhausted after bouncing around! If you want to design the perfect trampoline to fit your backyard and surpass your kids' wildest dreams, check out Kahuna's 3D "Design Your Own Trampoline" app.
3. Make a nice area for the adults.
For the backyard to be truly family-friendly, it needs to cater to the adults too. Make sure there's a comfortable seating area within eyesight of the kids' play area where the adults can hang out. Optional add-ons include a barbeque and bar area.
4. Have games for kids and adults to play together.
Kids and adults tend to have different priorities when it comes to activities; however, the perfect family-friendly backyard also offers space for the grown-ups and kiddos to come together. Something like an adjustable basketball hoop is a great option, offering flexibility for players of all sizes.
5. Pay attention to lighting.
Kids are often raring to go after the adults have lost steam. Having good lighting in the backyard is ideal so kids can play early in the morning and after sunset. Plus, this lighting makes the outdoor space perfect for parties. Spotlights, step lights, garden lights, bollard lights and string lights are all good options. String lights tend to be the most festive while bollard lights and garden lights can keep the play area illuminated for kids.