Want to paddle during winter? Don't let the cold weather stop you. Here are some tips, tricks and things you need to know before taking your SUP out for a chilly adventure.
It may be the coldest time of year, but who said you can't go out and paddle during winter? Don't let the chilly air bother you. With the right winter SUP, equipment and knowledge, you can enjoy a relaxing cruise all year round.
Winter SUP Essentials
You can enjoy paddle boarding and have some fun during the colder months of the year by being well-prepared. Here are the things that you need to consider and prepare before enjoying the thrills and chills of stand up paddle boarding in winter.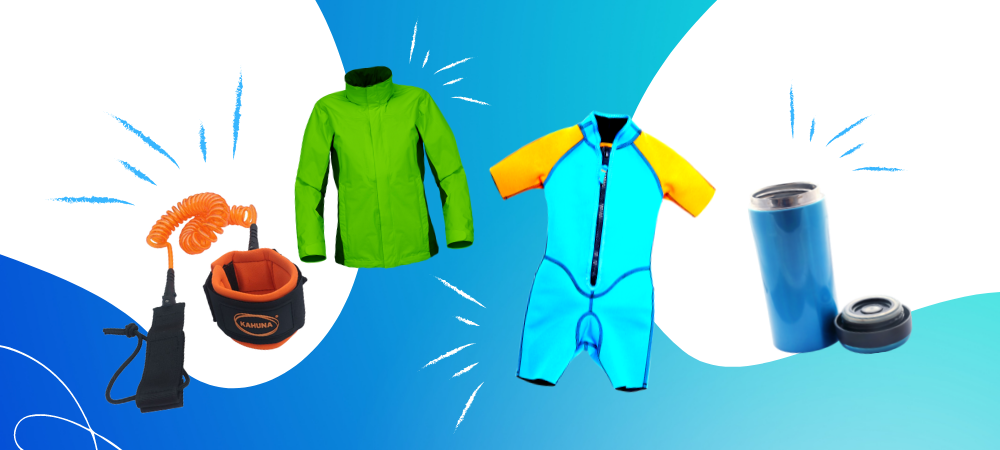 Winter SUP Clothing
Going out to SUP in winter means you're going to need the right clothing to warm you up.
Your options include a wetsuit, drysuit or neoprene running tights with a shirt or jacket. As for the footwear, wetsuit boots and water shoes are a great option. Avoid clothes made from cotton and anything else that does not layer.
Also, extra protection is needed when spending time in the water, especially during the winter. Wetsuits are ideal for winter SUP since they help regulate your body temperature and keep cold water out.
In general, wool and neoprene are good materials that can help keep the warmth in the body while you're on your winter SUP adventure. (If you're wearing wool, take care not to fall in the water.) Waterproof clothing is also a good idea.
Other things that you should wear for extra protection include a hat, a pair of waterproof or neoprene gloves, a base layer, jackets or hoodies and thermal socks. In addition, if you want to surf instead of just paddling, wear a thicker wetsuit that is at least 5mm thick.
Warm beverages and warm-up kit
Winters can be harsh, but they are beautiful too. Bring a thermos of tea or water to enjoy alone or share with other paddlers.
Additionally, bring a towel, sweater or jacket and pants with you so you have something to change into after cruising on your paddle board.
Winter SUP safety equipment
You wouldn't want to fall off your board (especially during winter). But the reality is, it could happen any time.
That's why leashes are a must during winter SUP activities. Even on flat waters, using a SUP leash is a great way to ensure your safety while having fun. Always secure the SUP leash to your ankle. While the board is the flotation device, the leash will keep you attached to the board and make it easier to climb up in case you fall into the water.
Additionally, wear a proper life jacket or PFD belt to add extra insulation. Always bring a dry bag with you to safely store items such as clothes and other essentials. And don't forget your smartphone!
Winter Stand Up Paddleboarding Tips
Preparation is the key! Enjoy winter SUP and enjoy the colder months of the year by being well-prepared. Here are some tips that might be in handy when going on a winter paddle boarding session:
Check the weather forecast
Before you go out on a winter SUP activity, get a quick check first on the weather. Calm winds and clear skies are the most ideal conditions for paddle boarding. If it suddenly rains or snows, return to the shore immediately. Strong winds can push you farther from the shore, making it harder to return in case of an emergency.
Paddle only on water
Avoid freezing temperatures since ice can form there fast. It may be tempting, but don't attempt to walk or paddle next to floating ice. These chunks can damage inflatable SUPs, so you'll want to paddle back to a clearer spot.
Stay near the shore
Don't wander too far beyond the shore. This will make it easier to paddle back in case the weather changes. You should also be aware of your distance from shore. Make sure that you have energy to paddle back when needed.
Additionally, hypothermia is something you should watch out for. If you feel like the temperature has become more chilly than it should be, return to shore immediately. For immediate warmth while on the way back, you can take very quick breaks from paddling to drink warm water or tea.
Of course, even if you are not paddling alone, do not stray off too far from the shore. Return to shore before it gets too dark. The sun goes down earlier during winter, so always mind the time. Start paddling back to shore at least 30 minutes before sunset.
Don't paddle alone!
It's more fun to do any activity with a friend or a loved one! Moreover, paddling with someone else also guarantees that someone has your back.
Even if that friend will not join you in your winter SUP session, make sure to inform them where you're going and what your itinerary is. Make sure to call them once you get back (and to talk about your winter paddling adventure).
Start your winter SUP adventure with Kahuna
Want to start paddle boarding in winter? Kahuna Hana Inflatable Stand Up Paddle Boards are strong, safe and lightweight — perfect for your winter water adventures. Our all-around iSUPs are sure to bring lots of fun and excitement to all ages.
What's more, our paddle boards have enhanced stability and are really built for adventure. Whether it's the beach, river or lake, Kahuna Hana boards will surely bring you hours of fun during your winter SUP sessions. For your safety and convenience, these boards also come with a lightweight paddle, coiled safety leash, repair kit and travel backpack.
With all these tips and tricks, you are sure to have an exciting and safe water adventure during winter. Just don't forget to do the preparations and you're sure to have fun throughout the winter SUP activities that you plan.