From camping to painting, movie nights and more, these activities will keep your kids active and busy all autumn break long!
Ahh… autumn. This wonderful season brings crisp air and a dazzling display of red, yellow and gold foliage all over Australia. And with the autumn school break coming up, there's no better time to relax and have some fun with your children! Whether you're planning to stay at home or visit your favourite places, there are plenty of fun activities you can do both indoors and outdoors.
If you're looking for kid-friendly activities, here are 27 fun ideas you can try over the school holidays:
Autumn activities to keep your kids active
1. Go on a bike ride
Cycling is a great way to explore your neighbourhood while getting exercise at the same time! All you need is water, some light snacks, a helmet and your trusty bike! It's also a good opportunity to teach kids about safety. Stress the importance of using a helmet, following traffic rules and biking without distractions.
2. Camp out
If you live in the city, there's nothing more refreshing than a night out in nature! Check out Australia's National Parks — many have campsites and facilities for the young and young at heart. And it's not all about hiking either. Once you set up camp, you and your kids can swim, go kayaking or observe Australia's iconic animals. (Kangaroo viewing tour, anyone?)
3. Take up a new sport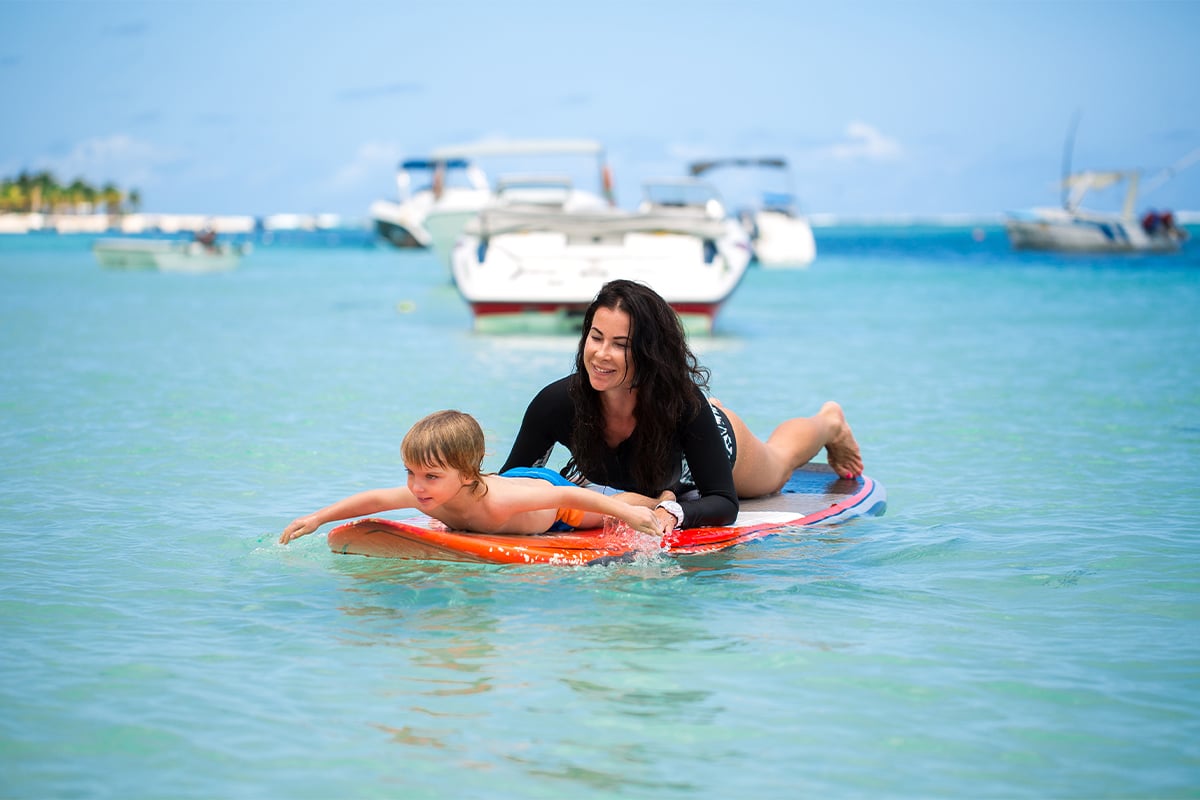 With school being out, your kids have plenty of energy to burn off. A new sport means they can stay active over break while also learning something new. Racquet sports, such as badminton and table tennis, are great for kids and parents. If you're planning a lakeside getaway, stand up paddle boarding is also fun for the whole family. Test your balance and explore the stunning waters!
4. Take a dance class
Ballet, hip-hop, K-pop, street dance…no matter how you like to groove, there's a dance class for everyone! Many companies offer school holiday workshops that run for two days or longer, but you can also find one-off dance classes for your child. Who knows? Your little one might be the next dancing superstar!
5. Shoot some hoops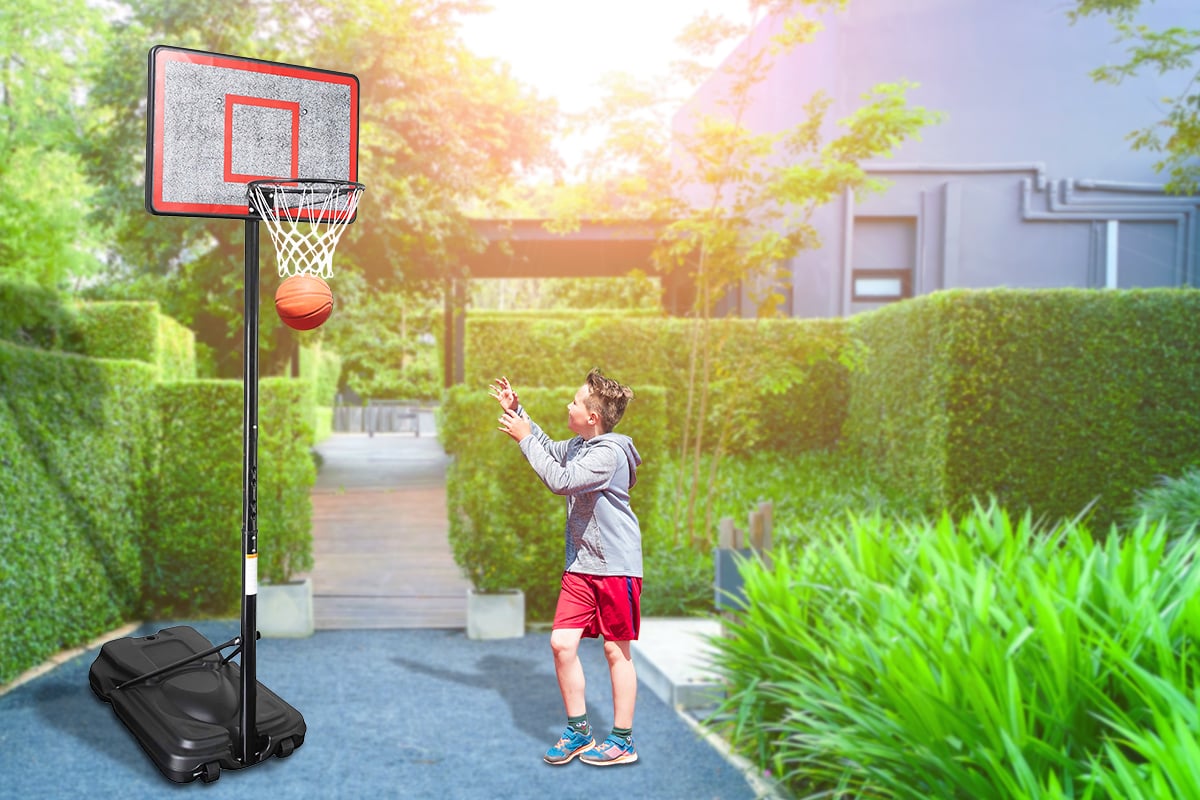 If you don't have a basketball hoop at one, there's no better time to install one! It opens up so many possibilities, including 1v1 matches between you and your child! If your kids are still growing, choose a height-adjustable basketball hoop so they can use it until the next autumn school holiday (and long after).
Arts and craft activities to do with your kids this autumn
6. Scrapbooking
Sure, you could look at pictures on your phone, but putting them in a scrapbook just makes them all the more precious! With just a few photos, markers and glue, you and your kids can create a cherished piece of memorabilia. You don't need to spend a lot on materials — repurposing scrap ribbons and paper is already half the fun!
7. Leaf hammering
Did you know that you could make your own prints with just a hammer and some leaves? Pounding releases the natural dye from foliage, creating a beautiful, natural print!
For this craft, all you need is some paper (or white fabric) and a few fresh flowers or leaves. (Fallen leaves will also work as long as they're not too dry.)
To make your own leaf print:
Arrange the leaves and flowers on the item to be printed (either paper or fabric).
Cover the foliage with two paper towels.
Pound on the paper towels repeatedly.
Peel off the paper towels, leaves and flowers slowly.
Display your brand new print!
8. Paint with leaves
Wondering what to do with all those fallen leaves in your yard? Before you put them in the mulcher, let your kids pick out the prettiest ones for their autumn arts and crafts! Dry leaves can be used as a paintbrush or stamp to create lovely textured artworks. They can also be used for resist painting and a variety of other techniques. Give it a try with your kids and let them express their creativity!
9. Make a leaf crown
Got more leaves than you know what to do with? Let your kids play prince or princess for a day with their very own leaf crowns! All they have to do is collect dried leaves and paste them onto a long strip of paper. Glue or staple the ends to each other, and you have a pretty crown that's worthy of woodland royalty!
10. Visit a museum
Just because it's school break, it doesn't mean that learning has to end. Visiting the local museum is a great way to expose your child to art, history, science and culture. You can easily spend a whole afternoon exploring the exhibits — so make sure to wear comfortable clothes and shoes!
11. Try origami
Have a lot of scratch paper at home? Turn it into something beautiful with your kids by teaching them origami! Paper folding can range from easy-peasy to highly advanced — we recommend starting with simple origami animals or this cute pumpkin origami for autumn decorating.
12. Learn knitting or cross-stitch
If you have fond memories of knitting or stitching with Nana, you'll love doing needlecrafts with your little ones. After all, fall is the best time to make matching scarves for the family.
Prefer something you can display? Go with cross-stitch instead — it's easy to learn and you can readily find materials and patterns.
Autumn outdoor activities for parents and kids
13. Plant a garden
Wondering what spinach, broccoli, carrots and parsley have in common? Yes, they're good for you, but they're also fantastic crops to plant during the autumn season. Give your kids their own trowels and seedlings — soon enough, you'll be looking forward to a harvest in winter or early spring!
14. Go on a picnic
It doesn't have to be anything fancy! Just pack a picnic blanket or scarf along with your kids' favourite treats and enjoy the crisp autumn air while eating. Once you've finished eating, you can lie down on the blanket to look at the pretty trees and clouds.
15. Set up a treasure hunt
You don't need to bury treasure for this one! Bookshelves, toy chests and plant pots make for excellent hiding places — all you need is to do is draw a map with clues and your kids can enjoy a thrilling, pirate-inspired afternoon! And don't forget the egg hunt on Easter Sunday either!
16. Visit a national park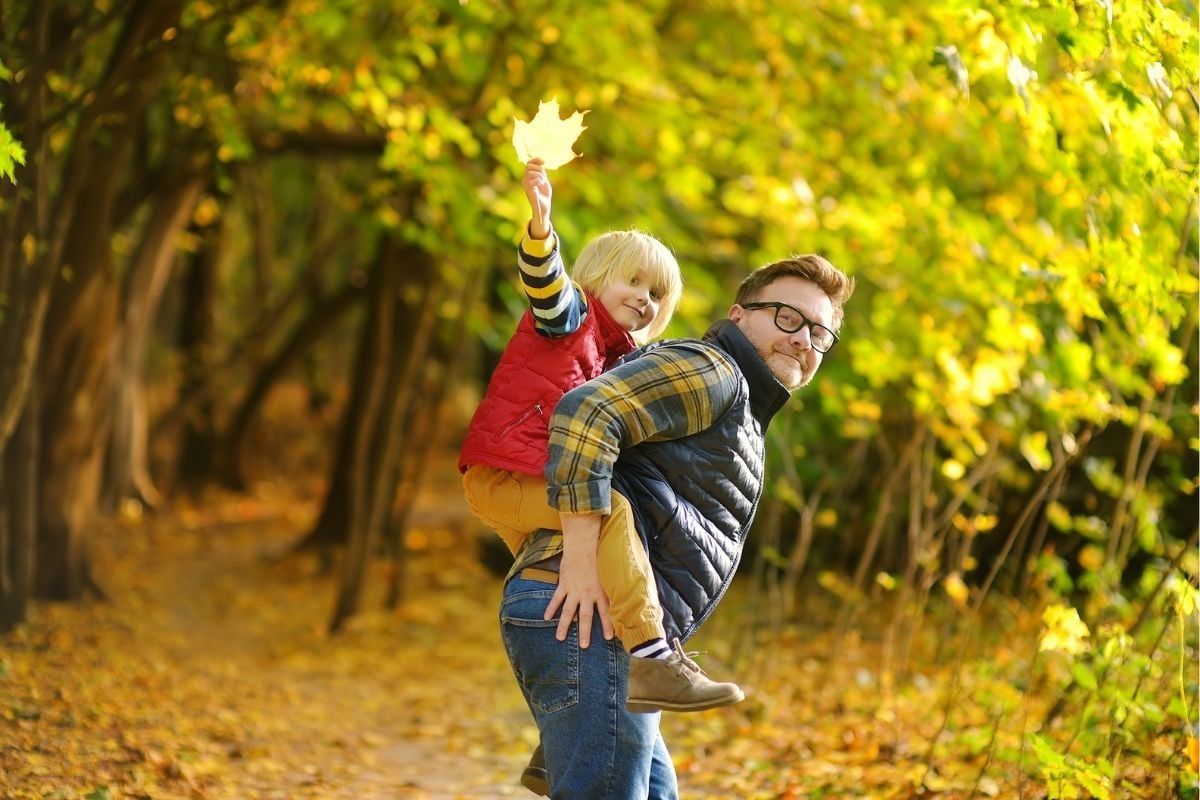 Marvel at the warm, wonderful colours of autumn at one of Australia's National Parks. Near Melbourne, the Grampians National Park offers plenty of family fun, from leisurely walks and hikes to fishing and kayaking with the children. Always check the weather in advance and make sure to wear appropriate gear and equipment!
17. Make a trampoline fort
With just a few pillows and bedsheets, you can transform your kids' trampoline into an awesome fort! Once the enclosure is fully covered, you can decorate the inside with some warm fairy lights to create that magical feel. Now, all you have to do is climb in and enjoy the new fort with your kids!
Learning activities for the autumn school break
18. Pick out some new books to read
When was the last time you entered a library? With thousands of books and resources available to borrow, you and your kids will never run out of new things to read. Let your kids pick one or two books to borrow, or spend a quiet afternoon immersed in a captivating new read.
19. Decorate some cupcakes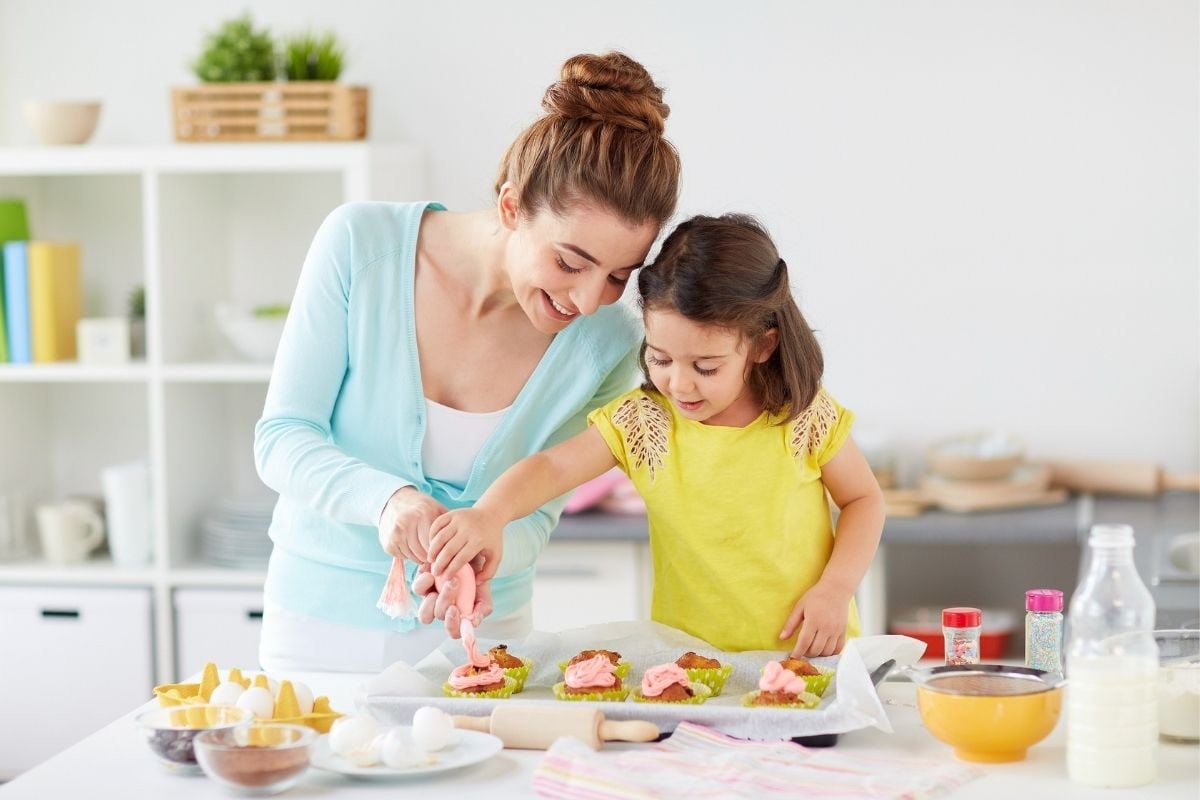 Whether you're a pro baker or beginner, your kids are sure to love this scrumptious autumn school break activity! To start, pick up some plain cupcakes or bake your own at home. Then, make a simple buttercream frosting using butter, powdered sugar, milk and vanilla. Let your kids frost their own cupcakes — and top them off with sprinkles, chocolate chips or candy pearls!
20. Try a new recipe
Teach your kids some basic cooking skills over the school holidays! For total beginners, a breakfast recipe such as omelettes or pancakes won't be too overwhelming — plus the whole family can enjoy a meal made with love.
21. Pick up a new instrument
Studies show that music has a lot of benefits for young students. If your kids love to sing, dance and make their own music, a new instrument such as a ukulele or keyboard might be the perfect autumn present.
22. Learn magic tricks
With a few cards and a whole lot of practice, your kids can become the next Harry Houdini! Encourage little performers with their very own magic kit — and let them put on a show at your next family gathering!
Fun family activities for the fall school holidays
23. Family game night
Whether it's a board game or a two-person sidescroller, playing games is a great way to bring the whole family together. Go classic with chess, Monopoly and Scrabble or bring your game face on with a thrilling virtual race.
24. Watch old movies
These days, you can stream almost any movie you can think of, so why not make a movie marathon out of it? Turn your couch into a cosy hangout with fluffy blankets and pillows — and don't forget the bags of buttered popcorn!
25. Taco night
Tired of ordering in? Taco filling is easy to make in large quantities, so you can make a big batch for the whole family. Once it's cooked, all you have to do is prep the other ingredients. We love beans, lettuce, salsa and cheese — but you can also add your own spices and fillings. Set the shells to one side and let everyone build the tasty taco of their dreams.
26. Wash the car
Young kids love nothing more than an excuse to play with water! So this autumn season, why not let them help you with the weekly carwash? You'll get the car clean (eventually) and the memories will be more than worth it.
27. Enjoy s'mores around the bonfire
Been eyeing a firepit for the longest time? Autumn might just be the best time to get one! Gather the kids for an evening s'mores party — and keep some hot chocolate handy for when the craving strikes.
Enjoy the autumn school holidays with Kahuna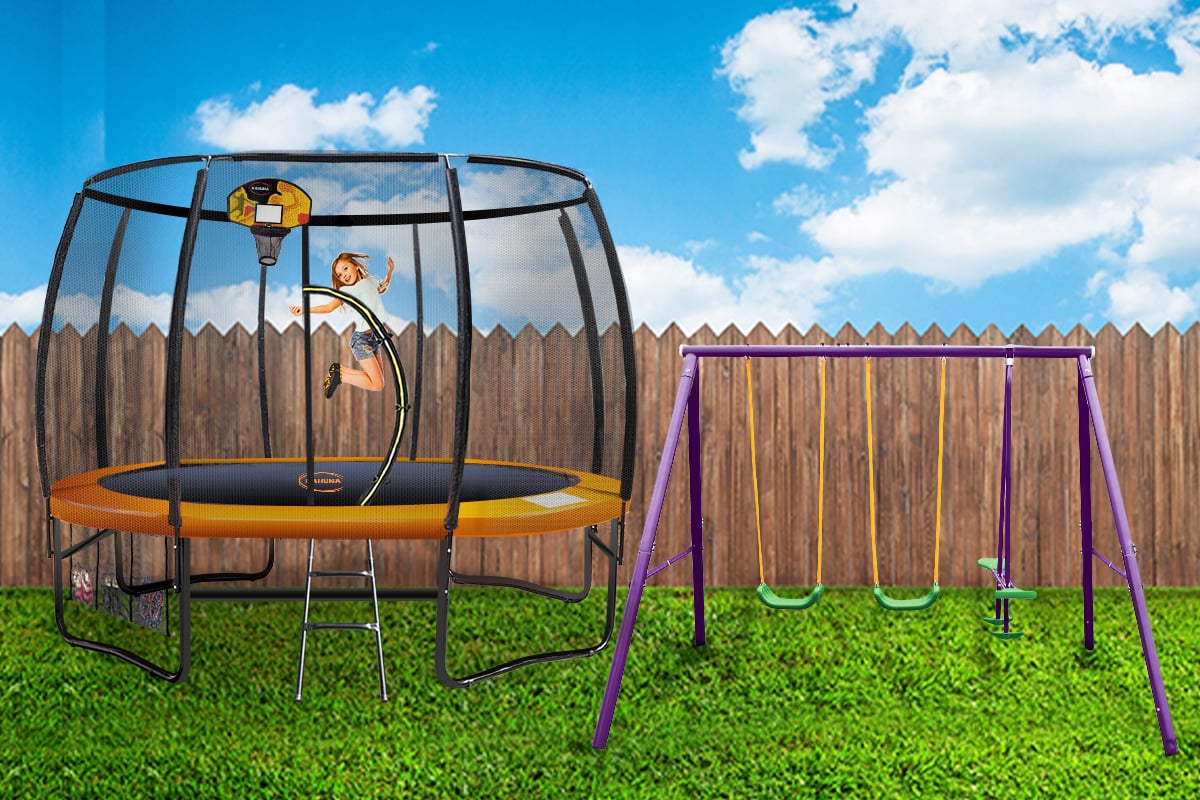 Transform your yard into the ultimate school holiday destination with outdoor play equipment from Kahuna! Our range of trampolines, swing sets and basketball hoops are perfect for encouraging your kids to stay active during these cosy autumn months.