Wondering what features to look for when buying a ride on car for your kids? Read on to find out…
Ride on cars are both entertaining and educational toys for kids. Besides the obvious fun that these 'mini cars' offer, they have plenty of benefits for your little ones, such as:
Teaching toddlers to become more aware of their surroundings
Boosting confidence by encouraging exploration
Promoting cognitive developmental skills (for example, deciding when to slow down or speed up)
Enhancing fine and gross motor skills, which are important for coordination
And more!
Getting your kids a ride on car will encourage them to spend more time outdoors, become more active and show off their driving skills.
However, it can be overwhelming to pick from the dozens of kids electric cars out there. Before you buy an electric car for your child, here are the most important features you should consider:
Size and capacity of the kids' ride on car
The size of the ride on vehicle you choose should be appropriate for your child. Now is not the time to buy with the intent that your kids will 'grow into' the car.
As a rule of thumb, your kid should be easily able to reach the ground and hit the brakes with their feet. Be sure to follow the manufacturer's recommendations for your child's age and weight.
Most electric ride ons are one-seaters, but you can find larger ones that have two seats. However, many parents complain that their kids end up fighting over who gets to be the driver in a two-seater! To avoid this, you may want to get your kids separate electric cars. 
Ride on cars come in different sizes that you can choose from depending on your kids' age. Kahuna offers many options recommended for ages 3-7.
Safety considerations
Safety comes first when choosing kids' electric cars. You should look for a car that minimises the risks of your child falling, crashing or losing balance. Make sure that the car you get is easy for kids to control. Additionally, look at the safety features. Does it have a seatbelt? Are the door locks childproof?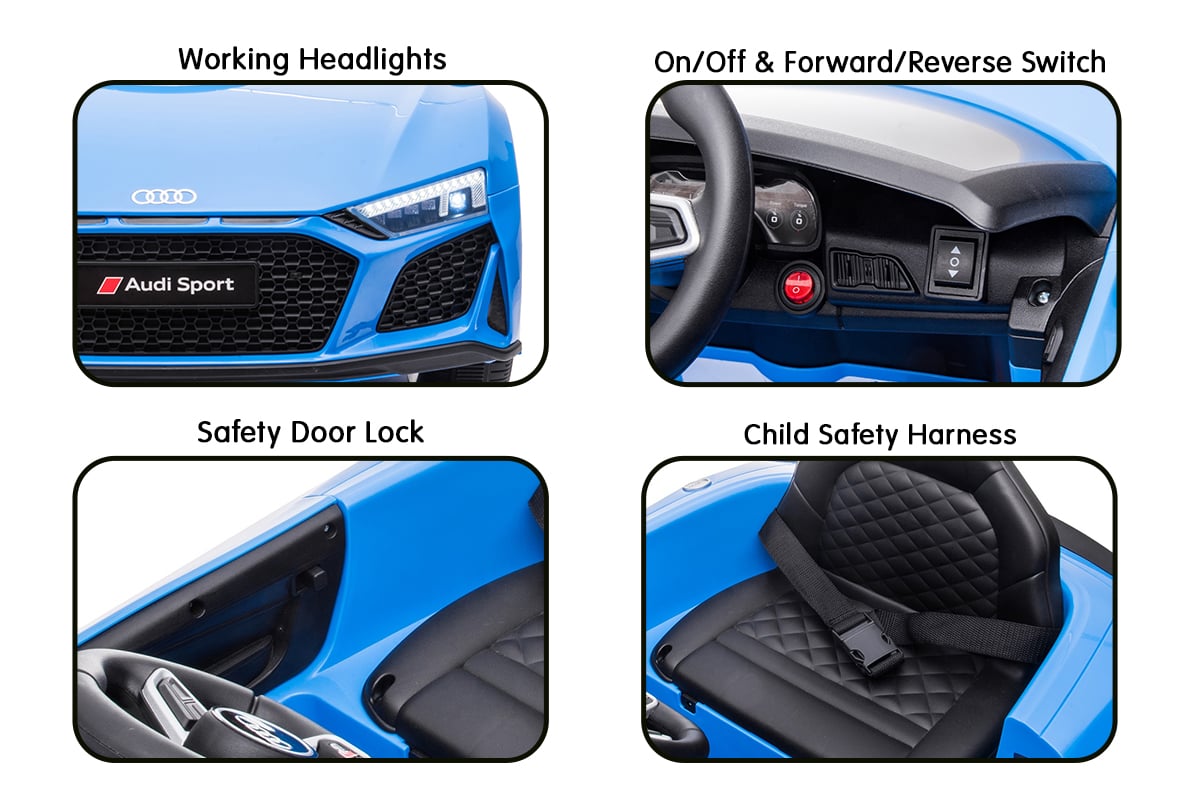 Some ride on cars are remote-controllable, which means you can control the car until you feel confident that your toddler can drive it themselves.
Our kids' ride ons are remote-controllable up to 30 metres away, giving you peace of mind until you're ready for your child to explore the driveway or neighbourhood.
Batteries and power
The majority of electric ride ons are powered by 6V or 12V rechargeable batteries. Usually, each full charge offers one to two hours of use. These batteries are often replaceable, so your kids can get many years of use out of one electric car!
Fun features
The most important thing to consider when choosing a ride on vehicle for your kids is that it should be fun! Look for features that will spark your kids' imagination, whether it's the design of the car or the driving controls.
Here are some of our favourite features:
Working horn and headlights
Working doors
Bluetooth, USB, or AUX ports to play some music
Realistic driving controls
And of course, a design that excites your kids!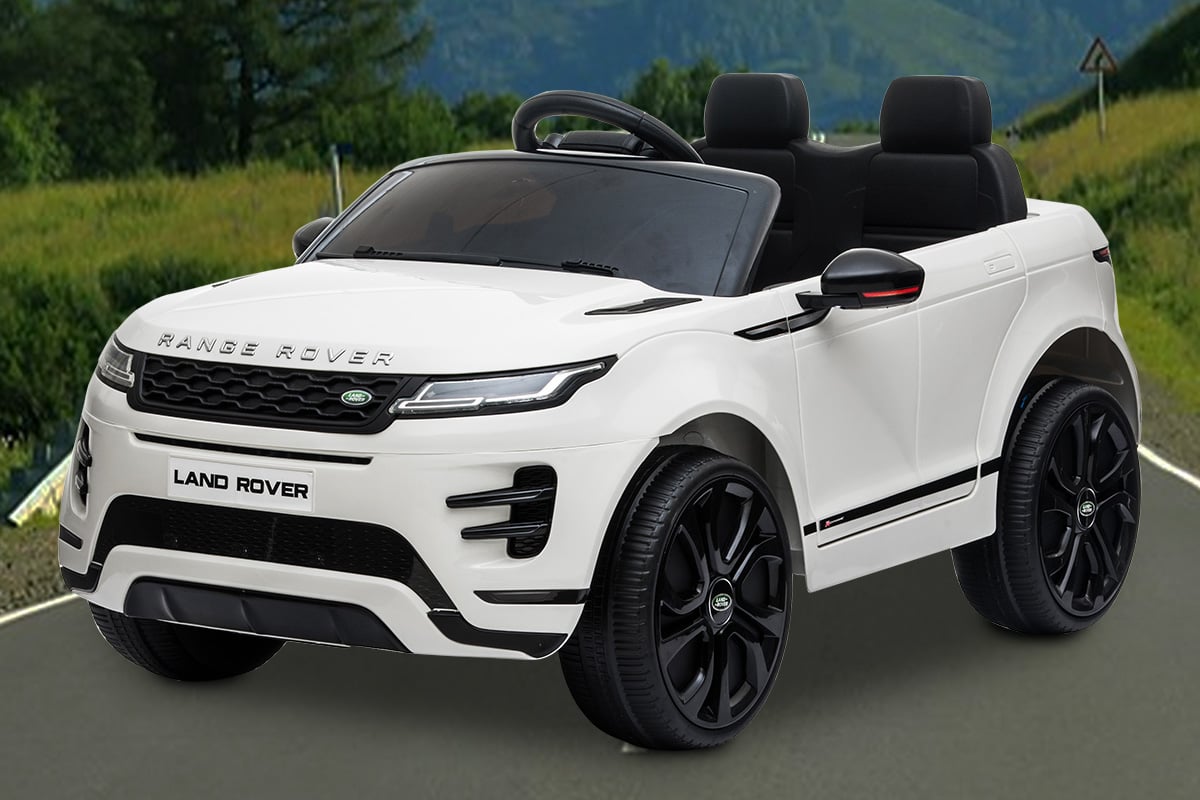 Time for a test drive!
When buying a ride on car for your kids, considering the size, safety features, battery life and design will help you choose the best option for your little ones.
If you want a realistic driving experience for your kids with ride on cars that replicate real vehicles, check out our new officially licensed ride on car collection! We offer a selection of well-known brands that are sure to be a hit with your kids like Mercedes Benz, Land Rover and Audi. 
Here are our top picks from our collection: